Billy Gorilly Podcast For Kids • Episode #34





In this episode kids will learn how to Count by Fives. The rhythmic repetition and call back in this song will help children remember.

Billy Gorilly moves onto teaching about Big, Small, or Hardly There at All.



click the arrow to start the player


Printable Activity Pages

Where can I buy the songs in this podcast?
Both songs on this podcast can be found on
Rockin' The SchoolHouse, Vol. 2 audio CD




You can also Buy Five Senses and Colors of the Rainbow at Amazon and iTunes


Blog Post
Teaching Children To Count by Fives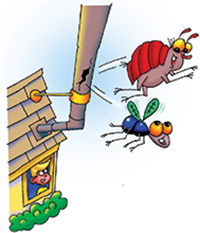 The Billy Gorilly Podcast for Kids is perfect for ages 3 years-up. Billy Gorilly And the Candy Appletree Family sing songs, teach interesting things, and tell stories. Look for our podcast in the iTunes Music Store.

Visit our Podcast Archives page for more episodes.



Great for Homeschool and Classroom
• Rockin' the SchoolHouse audio and printable activity pages

Billy Gorilly Blog


Library Songs & More

Connect With Us