News and Articles
MAKING SWEET MUSIC TO CHILDREN'S EARS
by Jeanne Barrett (May 2012)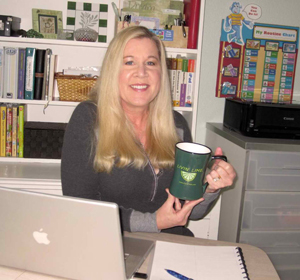 Welcome to our May Lime Squeeze, Tamara Maellaro! Tamara is inspiring children with a singing gorilla named Billy Gorilly…one story and one song at a time!
As Tamara looks back on her life, there are many things that led her to where she is today. She has always loved children, teaching, and music – though she didn't realize back then that those would combine for creating a successful children's website today. Read more...

To learn more about Livin' Lime visit LivinLime.com

Billy Gorilly Helps Build Character in Children
Aesop's Fables For Today's Kids
Wins CD of the Year Award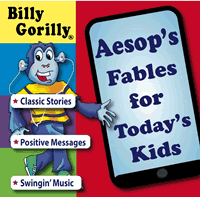 "Aesop's Fables for Today's Kids", the most recent release from Billy Gorilly, has been named a Creative Child Magazine "CD of the Year" award winner. The album, created for early elementary aged children, presents 16 classic tales completely retold in a unique and captivating style. Nationally known children's audio reviewer Kecia Burcham commented on the combination of spokenword and music by saying, "This isn't a typical voice telling the stories – it has great character and the tasteful music, although very understated, ranges from jazz to blues to very imaginative piano".
The Creative Child Magazine Awards are given out each year following an intense two-day organized reviewing event held near Las Vegas, Nevada. Hundreds of reviewers, including moms, music educators, and early education professionals, evaluate thousands of products designed to not only delight and educate children, but also to nurture their innate creativity. Upon completion of the event, all scores are tabulated and comments are reviewed. Based on the scores and comments, certain products are determined to be finalists. Ultimately only one product per category is then named Product of the Year. Writer/Producer John Maellaro, of Flying Kitten Music stated, "It's a great honor to win this award, especially from such a recognized and well respected organization as Creative Child."
The CD "Aesop's Fables for Today's Kids", as well as the other Billy Gorilly discs and educational materials, are the result of a seven year working collaboration between Flying Kitten Music and Kingman Publishing. The combination of creative talent and vision has produced numerous educational and entertaining products for early learners, continuing to fulfill the company's mission to have all children Sing, Laugh, and Learn. This most recent award is another in a long string of honors, raves, and accolades the product line has received from kids, parents and teachers alike.
In maintaining their solid commitment to giving back to the community, while encouraging kids to take part in the joy of learning, the creators of Billy Gorilly have produced promotional theme songs the past five years for the National Public Libraries Summer Reading Programs. The website, billygorilly.com, also offers free downloadable activity pages, an informational blog, and a series of educational podcasts.
For more information visit BillyGorilly.com
The award winning CD is available at CDBaby.com, iTunes.com, and Amazon.com.
###
★ Billy Gorilly Gets "Starred"


School Library Journal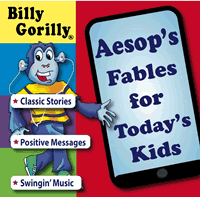 More Great News for Billy Gorilly's latest CD. We just found out we made it into the August edition of the School Library Journal, and we got a "STARRED" review.
Aesop's Fables for Today's Kids. CD. 43:42 min. Prod. by Flying Kitten Music. Dist. by CDBaby.com. 2011. ISBN unavail. $14.95.

K-Gr 4–Proving once again that Aesop's fables are timeless, Billy Gorilly gives 16 of the tales a modern twist and lively piano accompaniment in his latest collection. While more traditional tales such as "The Lion and the Mouse, "The Rabbit and the Turtle, "The Fox and the Grapes," and "The Grasshopper and the Ant" are sung, other stories are expressively and humorously told by John Maellaro, Charles Hardman, and Tamara Maellaro. The fables have been rewritten by Maellaro and Hardman, with simplified language, a touch of humor, and a contemporary setting, making the lessons even more accessible and relevant. "The Popular Ones" addresses the problem of cliques and bullying, while "Benny the Bragger" tells of the new student who is desperate to be liked. The moral of "haste makes waste" is illustrated by "Fast Freddie and Steady Eddie." "Farmer Brown and the Scrambled Eggs" teaches listeners not to count their chickens before they hatch, and not to dream of buying a widescreen TV before they have the money in hand. This upbeat compilation features piano music emphasizing the mood of the stories and as an accompaniment to the songs. The last track, "One World, Many Stories," is a bonus tribute to libraries.This tune and printable materials are available free for summer reading programs on Billy Gorilly's website (billygorilly.com). Youngsters will want to listen to these over and over again.–MaryAnn Karre, Horace Mann Elementary School, Binghamton, NY
5 Star Review in Examinor.com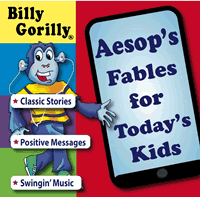 Billy Gorilly
Credits: Flying Kitten Music/Kingman Publishing
Billy Gorilly - Aesop's Fables for Today's Kids
• By Kecia Burcham, Nashville Parenting Examiner
Rating For Billy Gorilly's Children's CD: ★★★★★

Billy Gorilly's great new CD for kids is not just for the very young. I must say I thoroughly enjoyed the style and creativity displayed in the retelling of some timeless fables. From the "Boy Who Cried Wolf" to the hilariously told "Teddy Twice as Many", these tales came alive once again with a very modern twist. This isn't a typical voice telling the stories – it has great character and the tasteful music, although very understated, ranges from jazz to blues to very imaginative piano. Each fable is only 2-3 minutes long which is great for short attention spans, and the moral is stated at the end using today's contemporary language.

My granddaughter who is almost 5 really loved listening in the car during her visit, and I am going to use some of the stories in my Nashville guidance classroom this year – particularly the one about the mean girls who teased others about their clothes. That seems to be an eternal conflict, but I love the ending on this one!
I would highly recommend this CD for its entertainment value as well as the teaching of character education which has been mandated in most schools. Parents and teachers can use these stories to further discuss conflicts, bullying and the importance of doing the right thing.

Also included on the CD is the theme song for the 2011 national public library summer reading program "One World, Many Stories".

If you'd like to order this CD or some of the others in the Billy Gorilly collection, please visit www.billygorilly.com. Here you will also find coloring pages, sheet music, puzzles and a link to the podcast of adventures with Billy Gorilly.
School Library Journal Review




Great News!
We are proud and honored to learn Billy Gorilly's educational audio CD's
Rockin' the SchoolHouse, Vol. 1 & Vol. 2 were reviewed and added to the School Library Journal, April 2011.
Here's a snippet of the Rockin' The SchoolHouse review:
"Filled with energy, up-tempo beats, and easy-to-understand lyrics, these CDs
will be a hit in the classroom as well as at home".


A Nice Letter From The Mommies Network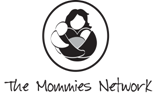 Dear John Maellaro:


The Mommies Network had a tremendous year in growth internally as well as externally in 2010. With over 100 chapters nationally, over 32,000 members, and with an average of 104 new members daily, TMN is growing rapidly and making a positive impact on the communities where our members live and in the national "community" as well.

As The Mommies Network continues to grow and expand in 2011, we wanted to pause and thank those businesses and individuals who have helped us to reach a new level in our growth. We are grateful to you for your support in 2010 and want you to know that without the support of you and others like you, we would not be where we are today. Your donation of five Billy Gorilly - Rockin' the School House vol 1 & 2 CD Sets for our national auction was greatly appreciated and helped us to raise $1,000 for the National Association to End Domestic Violence and to provide support to over 30,000 women across the county.

The beginning of 2011 has already seen tremendous changes and growth for The Mommies Network with more to come. In an effort to refocus on our mission, TMN is shifting our charitable focus on volunteering in our community. When the economy is tough our charitable contributions are typically one of the first things to go, but that does not have to mean money or collecting goods. It can also mean time and talent. We are going to explore the opportunities right in our neighborhoods where we can lend a helping hand. Additionally, The Mommies Network plans to open approximately 20 more sites, bringing on a new board of directors, and launch a national forum. 2011 sees us confidently moving forward in our mission to ensure that every mommy has a community where she can find support.

Thank you again for your support in 2010. We are looking forward to what 2011 has in store and hope that you will continue to support our work and our mission.

Thank you,

Christine Byrd
Director of Development
The Mommies Network
www.themommiesnetwork.org


The Mommies Network is a tax-exempt organization under IRS code 501(c)3.
No goods or services were exchanged for this donation.


Billy Gorilly Puts the Fun Back in the Fundamentals Preschool - First Grade
If you want your kids to learn the basics they'll need to succeed in school and beyond, then Billy Gorilly is your new best friend. Whether you're an innovative teacher, dedicated librarian,
or involved parent, it's easy peezy to put Billy's award winning educational songs, stories, and printables to use at home or in the classroom.



Check out our other Free Goodies
puzzles & activities, kid friendly recipes, Library songs, or podcast


Go Shopping


Billy Gorilly Family Store
Connect With Us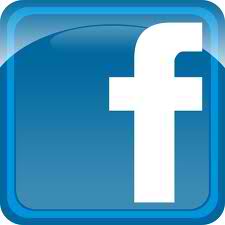 Award Winning Kids
Educational Music

Buy mp3 downloads
or physical CDs
Listen to Samples

Safe - Secure - Easy
Super Star Hand Washer
Aesop's Fables for Today's Kids
Rockin' the SchoolHouse, Vol. 1
Rockin' the SchoolHouse, Vol. 2
Billy Gorilly and the
Candy Appletree Family
Happy Birthday Gertie
Ac-Cent-Tchu-Ate the Positive (single)
Jingle Bells (single)