Library Songs & Printables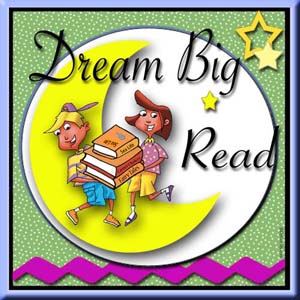 As a way to give back to the commuity we invite you to use the promo versions of these library songs for free. This includes librarians, teachers, daycares, schools, churches, camps, clubs, grandparents, moms, nannies, children, and, yes, even dads! We just ask that you give Billy Gorilly credit. You can also link to this page.
Please don't sell these songs or include any of it for sale as part of a larger package... it's intended to be free for everyone to use.


Click the ▶ arrow on the players to start/stop each song.
NOTE: To download and save mp3 use the mouse to right click, or (mac) ctrl + click on the mp3 link. Then click save link as, then save to your desktop, iTunes, or any folder of choice on your computer.
Listen
Download Free Song
Buy Album Version
Dream Big - Read!
Promo version        


One World, Many Stories

Promo version
       

Be Creative At Your Library


Promo version        

Make A Splash—Read


Promo version

       


Catch The Reading Bug

Promo version
       

We Have Some Printables For You
Click on the images below to view all printables and crafts for each reading theme.
| Dream Big Read | One World Many Stories | Be Creative |
| --- | --- | --- |
| | | |
| Make A Splash | Catch The Reading Bug | |
| --- | --- | --- |
| | | |
One World Many Stories video
CONNECT WITH US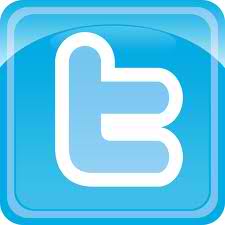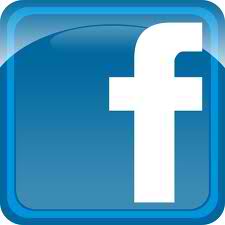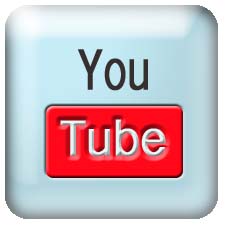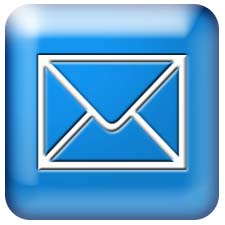 Go Shopping
Billy Gorilly Family Store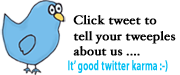 Looking for an Educational Podcast for Early Learners?
Check out Billy Gorilly Podcast for Kids
Click here for more details.
Audio Stories
Aesop's Fables For Today's Kids
See our "Starred" review in the
School Library Journal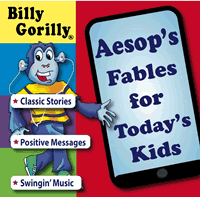 Buy
Aesop's classic tales of honesty, cooperation, responsibility, and tolerance.
(includes Bonus Library Theme Song: One World, Many Stories)


Rockin' the SchoolHouse
Award Winning Educational Music Cds
Songs and Stories for EarlyEd. Perfect for children from all backgrounds. Get both Vol. 1 and Vol. 2 to teach all the basics. Letters, numbers, sounds, size, colors, body parts, and more...
Volume 1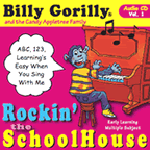 Be Creative at Your Library
on this CD
Volume 2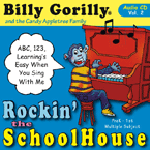 Make A Splash and
Get A Clue on this CD
Billy Gorilly and the
Candy Appletree Family