Hand Washing Lesson Plan
Watch Billy Gorilly and his pals and you'll learn Why, When, and How to wash your hands. Just say the magic words, "Silly Gadilly Gabilly Gorilly", and then imagine you're a world famous rock star singing the SuperStar Hand Washer song that helps you know the perfect length of time to wash. Learning how to stay healthy and not get sick has never been so much fun. Those pesky little germs don't stand a chance when you're a SuperStar Hand Washer.
Subscribe
to Billy Gorilly TV on YouTube
Fantastic Resource for Teachers
"Ad Free" video for use in classroom
Original Song so kids know how long to wash
Teacher Script helps you every step of the way
Printables for the kids
Get it Now!
No Waiting - Your files are delivered to you when you purchase

$10.50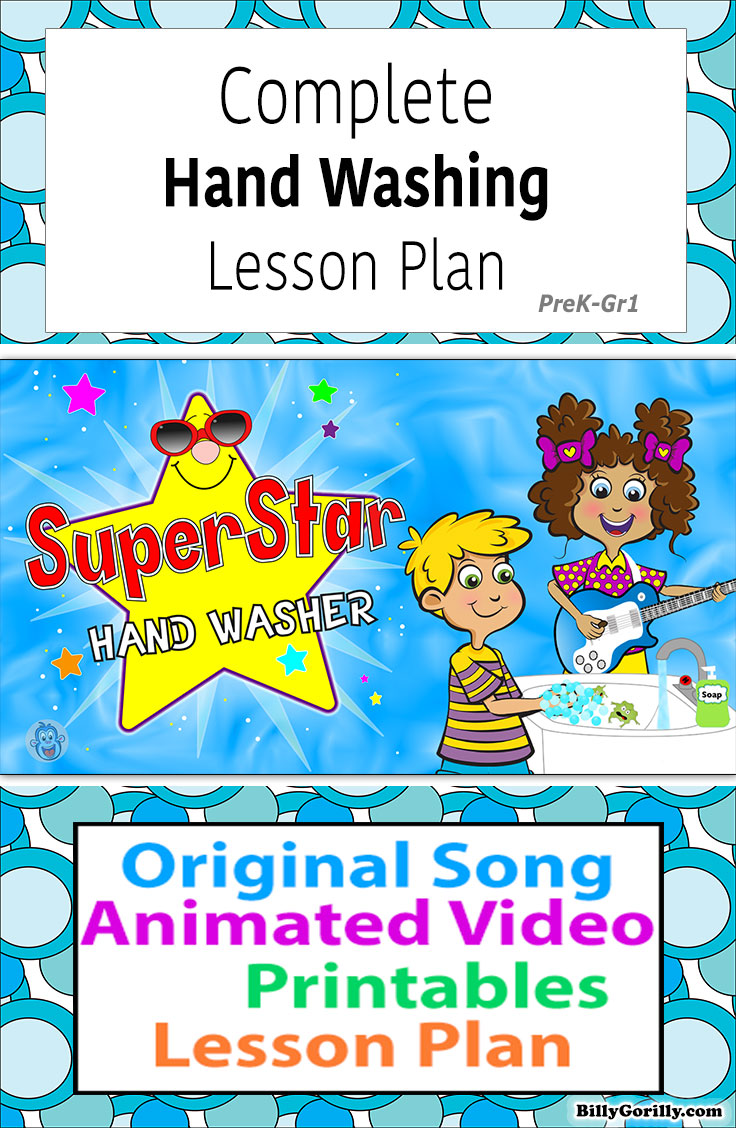 "The single most effective way to
prevent the spread of germs is by
washing your hands" -US CDC


This hand washing lesson kit contains everything you need to teach a classroom full of children how to wash their hands. This kit makes it easy for you to teach kids about handwashing. The teacher/leader script helps you every step of the way. You can follow the script exactly or modify it to fit your students needs. Kids watch the entertaining and educational video to reinforce all the steps of good hand hygiene. They will learn how to wash those pesky germs down the drain. Measure hand washing knowledge by giving a pre and post test.
When kids show they know how to wash their hands give them a fun SuperStar Hand Washer sticker, or reward them with a colorful Certificate of Achievement.
Send the children home with a SuperStar Hand Washer booklet. Print copies for each student, staple together, and send it home for reinforcement of the lessons they've learned.
$10.50 Buy Now
This Hand Washing Lesson Kit Includes:
eBook PDF File
• Teacher Guide
• Hand Washing Lesson Script
• Printable Student Handouts (Why, When, How, Coloring, & activity pages)
• Reward Sticker Template (print on Sticker Paper and Cut apart)
• Printable Certificate of Achievement Template
• Colorful Poster Template - How to Wash Hands
• Vocabulary List
• Lyrics to the SuperStar Hand Washer Song
• Pre/Post Hand Washing Awareness Test
.MOV Video File
The "Ad Free" three minute animated video presents the "Why, When, & How" of hand washing in a way that young children can easily understand, then finishes by having kids rock the house singing the SuperStar Hand Washer song to know the right length of time to wash.
Those pesky little germs don't stand a chance
when kids become SuperStar Hand Washers.
.MP3 Audio File
The SuperStar Hand Washer song is perfectly timed so kids know how long to wash their hands. This audio file goes through the song twice to help students remember the words.
Still Not Sure
Help Spread the Word Not the Germs by
sharing with Pinterest, Twitter, or Facebook

Billy Gorilly Puts the Fun Back in the Fundamentals Preschool - First Grade
If you want your kids to learn the basics they'll need to succeed in school and beyond, then Billy Gorilly is your new best friend. Whether you're an innovative teacher, dedicated librarian,
or involved parent, it's easy peezy to put Billy's award winning educational songs, stories, and printables to use at home or in the classroom.



Check out our other Free Goodies
puzzles & activities, kid friendly recipes, Library songs, or podcast


Go Shopping


Billy Gorilly Family Store
Connect With Us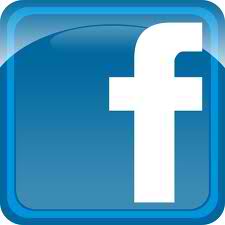 Award Winning Kids
Educational Music

Buy mp3 downloads
or physical CDs
Listen to Samples

Safe - Secure - Easy
Super Star Hand Washer
Aesop's Fables for Today's Kids
Rockin' the SchoolHouse, Vol. 1
Rockin' the SchoolHouse, Vol. 2
Billy Gorilly and the
Candy Appletree Family
Happy Birthday Gertie
Ac-Cent-Tchu-Ate the Positive (single)
Jingle Bells (single)