Easter Popup Card Craft For Kids
Popup Cards Are Fun To Make
Printable Card Template
This has been a tough winter for many people with piles of snow and freezing temperatures.  I can feel the weather changing and I know spring is just around the corner. I can't wait for spring to get here, how about you? It also means Easter is just around the corner.
Popup Card Craft For Kids
This card is easy and fun to make. Download the printable template then cut, fold, and glue. It's easy peasy. When you're done the kids will have an adorable Happy Spring or Easter card to give to someone special.
The link to download the template is at the bottom of this post.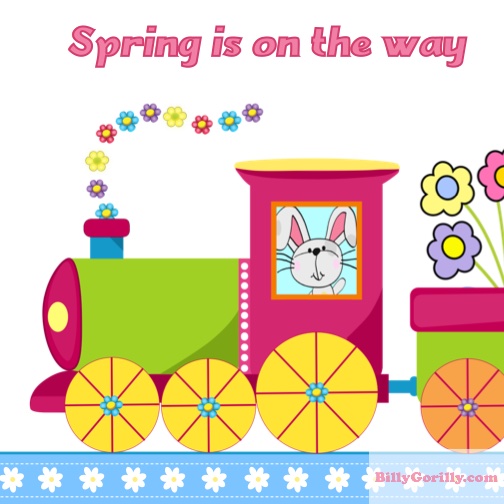 Happy Easter

or

Happy Spring
If you don't celebrate Easter or you just want to send a card celebrating the spring season, no problem.
The template comes with 2 different labels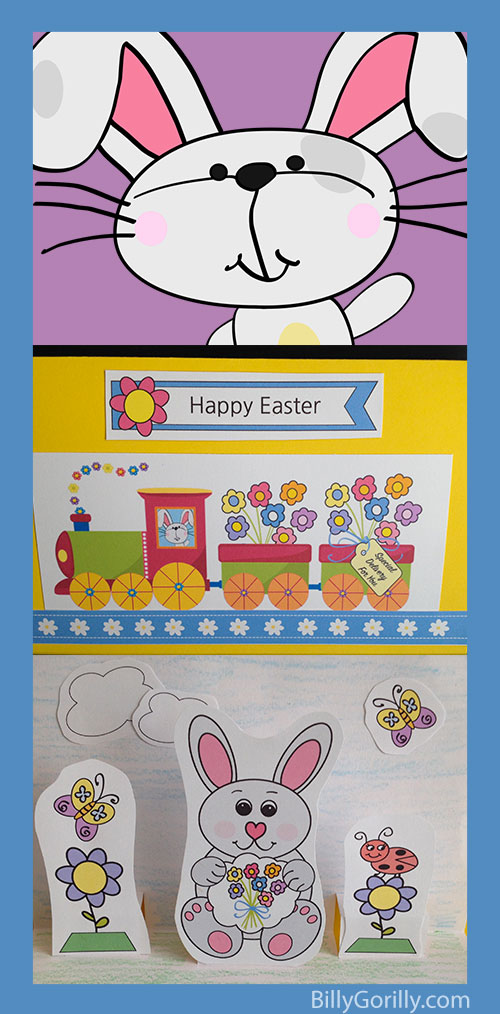 This DIY cut and paste card is easy to make
With a little help kids can make this beautiful and easy Easter or Happy Spring card for someone special. It only takes a few supplies, most of them you probably already have on hand.
The link to download the printable template is at the end of this post.
Supplies Needed:
2 sheets of white 8.5"x11" printer paper (to print card pieces)
1 sheet 8.5"x11" card stock in a spring color
Printer with color ink
Crayons, color pencils, or markers
Glue Stick and tape (double-stick tape optional, but helpful)
Scissors (paper cutter is handy but not necessary)
Directions:
Click Here to look at directions with images plus another card template  
Print card pieces and card/popup insert page. Trim card insert/popup paper.
Cut along each of the 6 lines.
Fold the flaps back and crease.
If you're going to color the inside of the card you can do so now. Use blue for the sky and green for grass.
Open the paper and push the flaps in. This makes the popup boxes.
Cut out all the images for your card. Leave some white around the edges.
Help children as needed.
You should now have all your pieces ready to assemble your card.
Fold the color card stock in half.
Use Glue stick or double side tape to adhere your card insert to the card stock.
Tape or glue pieces to inside and front of card
Note: I like to use double side tape for the popup pieces. No waiting for glue to dry.
I place a piece of double stick tape to the popup box, then place the image on top of tape.
Sign your card and you are done.
Use your imagination to make the card your very own work of art.
Want to add your child's fingerprints to the card for grandma. We used green paint to make a row of bushes.
**************************************************************
for best results set your printer to borderless printing
**************************************************************
Quick Links
>Billy Gorilly Kids TV
>Visit BillyGorilly.com
>Easter Card Template and Instructions with Images
>Teaching Kids About Hand Washing
>Teaching Kids About Months and Seasons