Friday Freebie: Printable with Instructions for DIY Cookie Sheet Magnetic Activity Board
tags:
cookie sheet activity board
,
education
,
first grade
,
homeschool
,
kids
,
kindergarten
,
parents
,
play and learn
,
preschool
,
road trip activities
,
Sing Laugh Learn
,
teacher resource
by Billy Gorilly
Kids Cookie Sheet Activity Board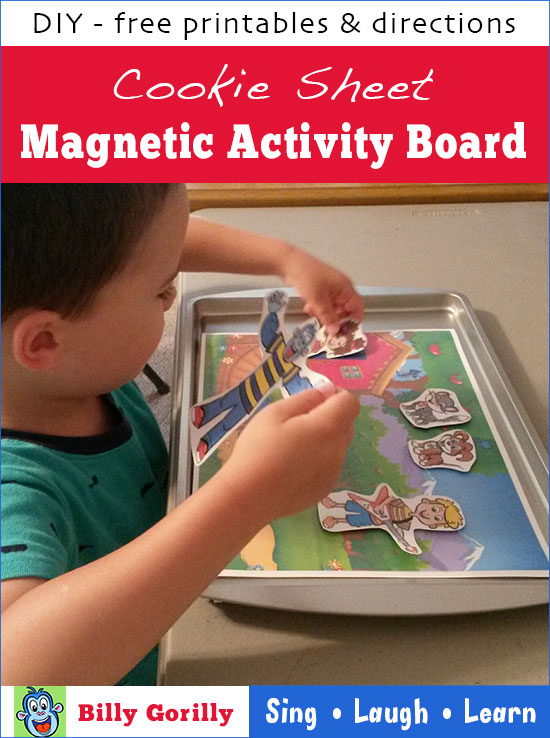 This magnetic activity board is easy to make and fun for kids.
Great to keep the little ones busy while on a road trip or quiet time at home.
Supplies Needed:
Cookie Sheet (check out the dollar store to save money)
Magnetic Tape
Clear Contact Paper
Scissors
Printer with white card stock or regular printer paper
Billy Gorilly and Friends printable
(find the links to printables at the bottom of post)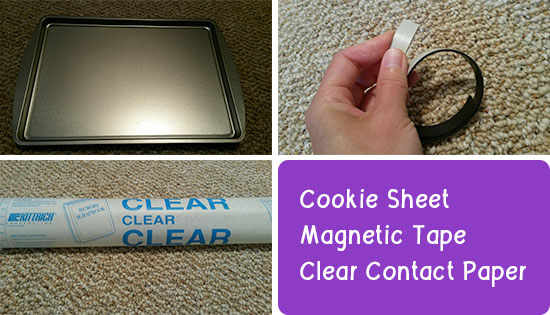 Instructions:
Print out the background and characters on regular or card stock paper.
For best results print the background using borderless printing.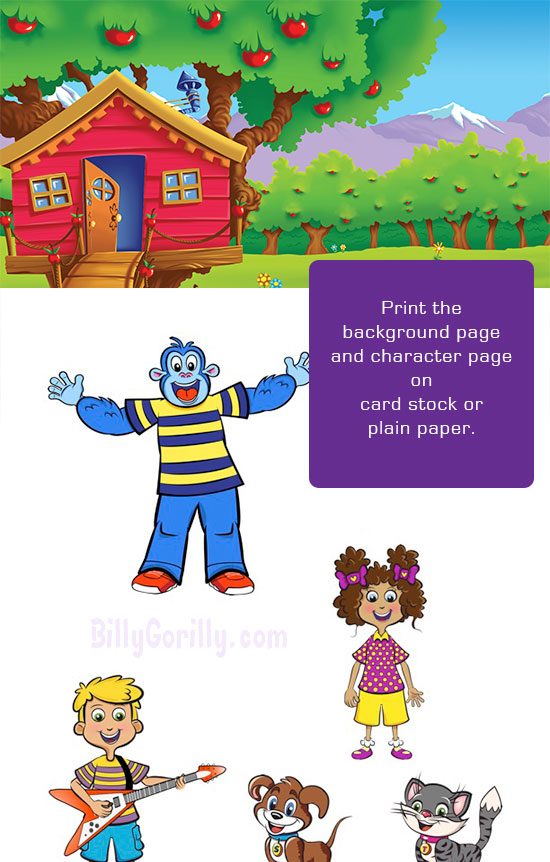 Use clear contact paper or laminate to make cutouts and background long-lasting.
Cut out each of the characters.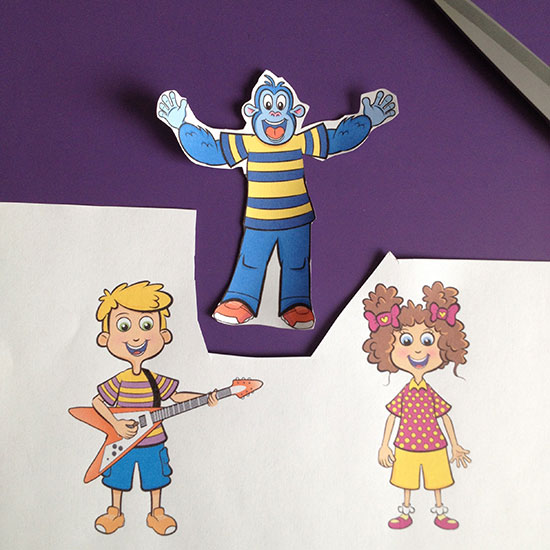 Cut pieces of magnetic tape and apply to back of characters and background image.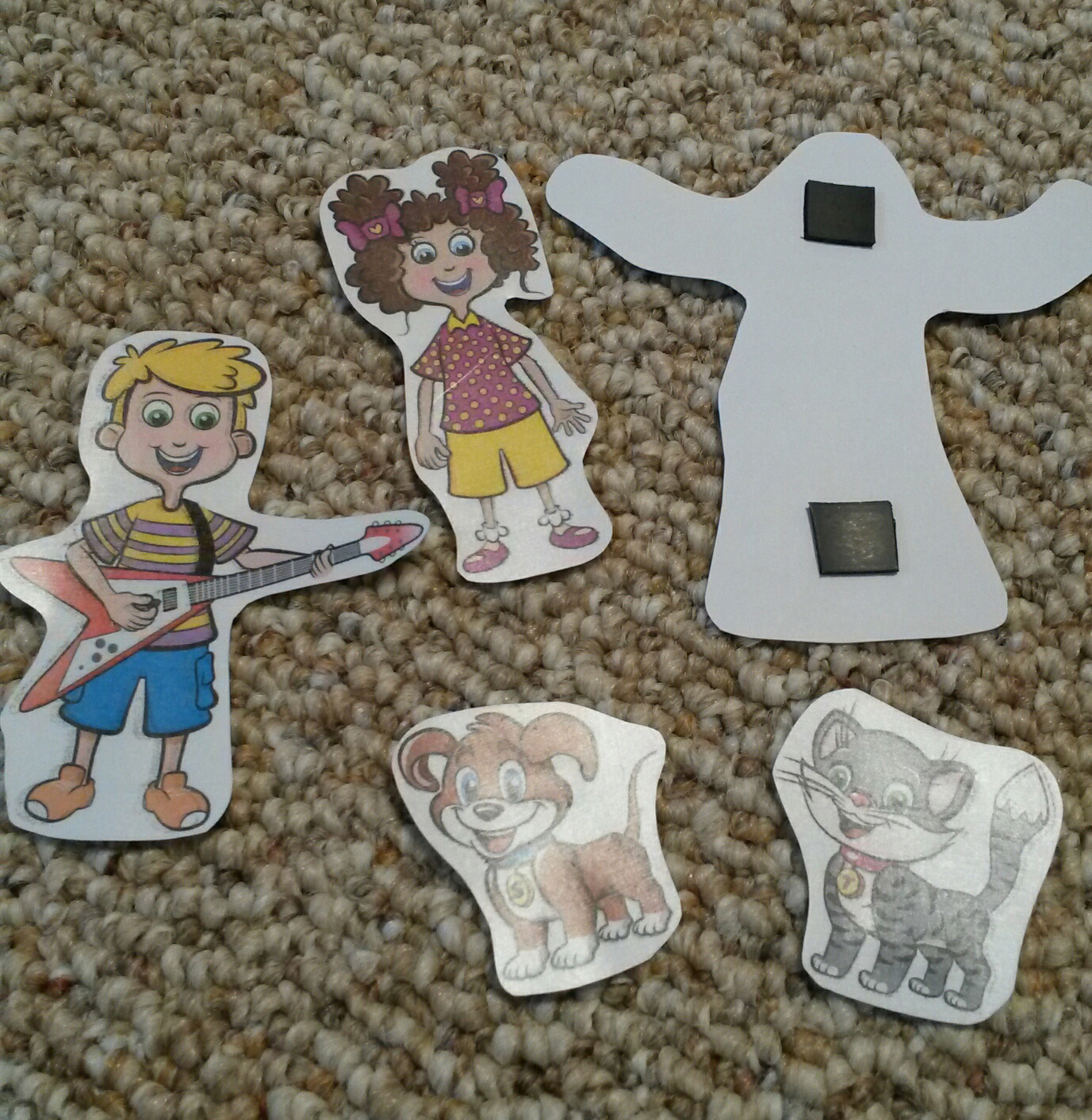 That's all there is to it. Your activity board is ready for fun play.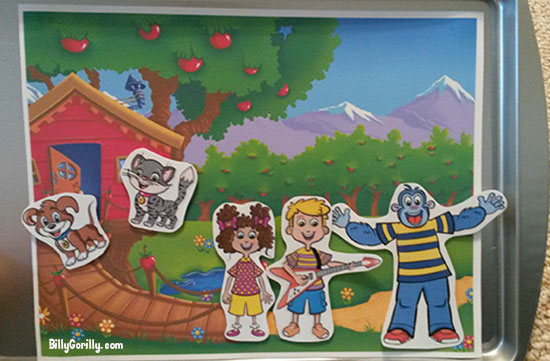 Great to use on Road Trips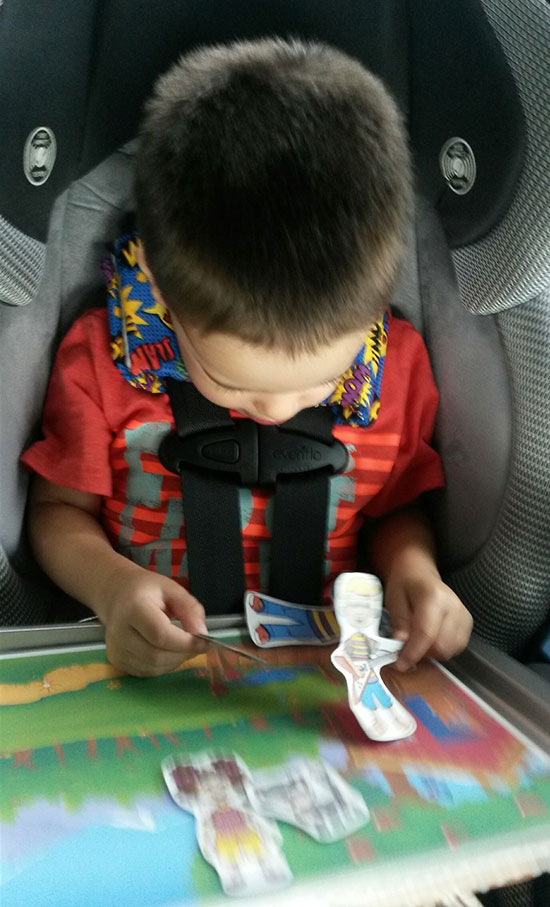 –>Download and print the background image
–>Download and print the character images 
Quick links:
Friday Freebie Billy Gorilly finger puppets
This site uses Akismet to reduce spam. Learn how your comment data is processed.