Eye Color Graph For The Classroom
Data Collection and Graphing

Making a Class Eye Color Graph is a Fun
Way for Kids to Learn About Data Collection and Graphing
An eye color graph is a great project to work on when you're teaching children about the sense of sight and eye anatomy.
When kids make a graph they are learning how to collect, organize, and display data that will help them answer questions.
In this example they will be collecting data about eye color.
Each graph has certain parts such as a title to show what your graph is about. Labels to show the kind of data being collected, and a section to show and measure the data collected.
Parts of a Graph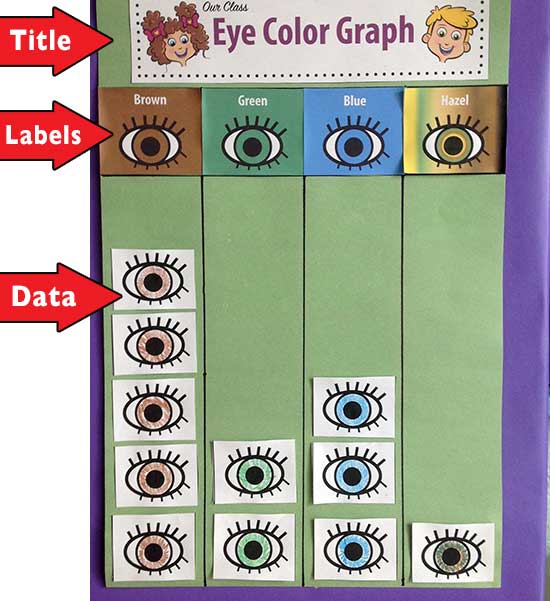 In the example above we have the title area, label area, and the data area.
Creating the Graph
There are many different ways to create the graph, this is just one example. We used an 18″ x 12″ piece of paper to make this graph. We offer the printable template of the eyes and title header if you like Here.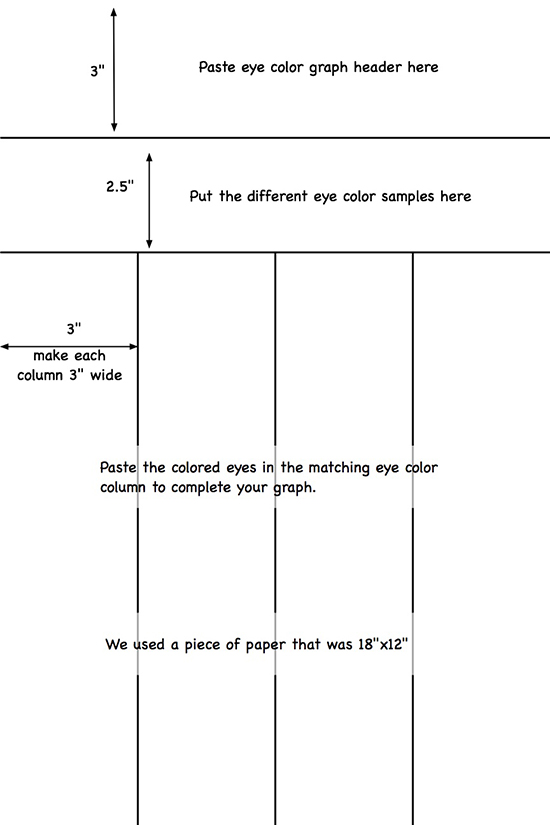 Collecting the Data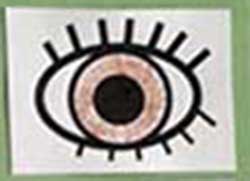 In this example we are trying to find out how many kids in the class have brown, blue, green, or hazel eyes. Here is one way to do it. Have the children sit in a circle. Using a portable mirror, have each child look at their eyes to see which eye color they have. When each child has determined their eye color send them back to their desk. Pass out a paper eye to each student. Using crayons or markers instruct the children to color the eye to match their own eye color, as shown in the example above.
Paste all the colored eyes in the appropriate column on your graph.
You can also add the number for each eye color to your graph as shown below.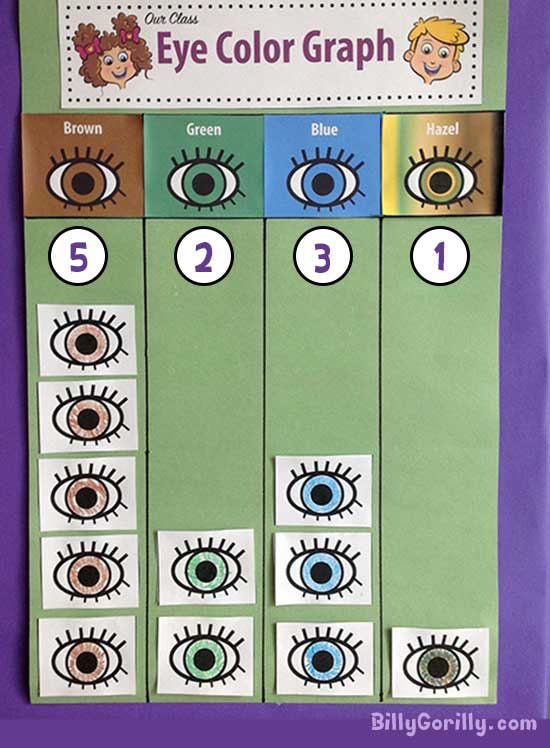 Eye Color Graph Printable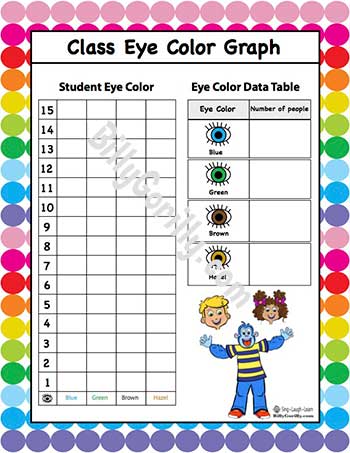 Here is another example of a bar graph. With bar graphs you use the height of  each bar to compare the data. This graph can be printed out and filled in as a group project or handed to each student to fill in on their own.
Get all the templates and printables here
The Five Senses Song
Kids watch and sing-along with Billy Gorilly to learn about the five senses.
 Learn more about the Five Senses Video, Song, and Printables
[CLICK HERE]
Here is Another Post You Might Enjoy
Keep Smiling, Singing, and Learning
And You Can Make Everyday
Simply Splendiferous!

 and the Billy Gorilly Crew