"Billy Gorilly Theme Song" Sheet Music (piano) Download & Print
"Billy Gorilly" Piano Sheet Music


Hello Parents, Teachers, & Friends,
A couple of days ago, because you asked, and because we love you, we posted a lyric video for Billy Gorilly's Theme Song.
Today we would like to share the sheet music with you.
If you've never heard Billy Gorilly's Theme Song you can listen on YouTube here. Make sure to subscribe to Billy's YouTube channel while your there so you won't miss a thing. We will be posting more lyric videos, and soon we'll be posting an animated video for Months of the Year. You don't want to miss that! We are soooo very excited about it and hope you will be too.
Billy Gorilly's Theme Song
 Click on the image or link below to download and print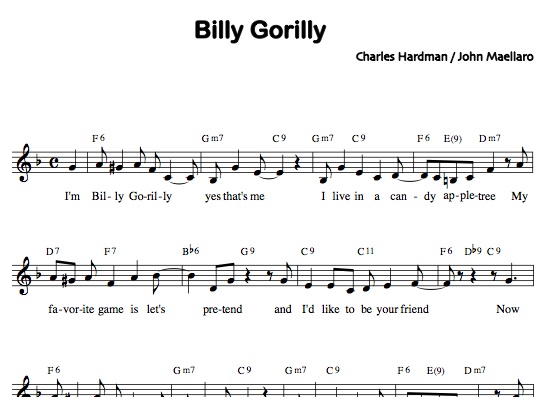 Download and Print Sheet Music
Click Here
Until Next Time…
Keep Smiling, Singing, and Learning
And You Can Make Everyday
Simply Splendiferous!

 and the Billy Gorilly Crew