Start the New Year with a January Coloring Page & Song
Happy New Year!
We hope all of you had a wonderful holiday season sharing time with family and friends. We took a couple of weeks off to visit with our family, relax, and to get ready to enjoy another great year.
Now is a perfect time to teach the kiddos about the months of the year starting with January. We would like to share with you our January coloring page.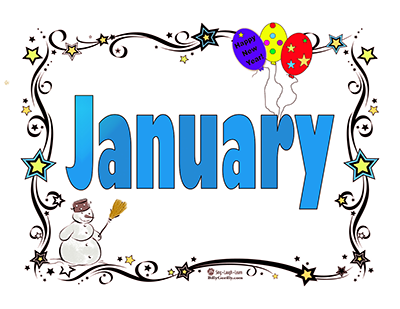 Is your child working on learning the Months of the Year?
Billy Gorilly's MONTHS OF THE YEAR song can help.
Singing helps kids learn and Billy Gorilly makes learning Fun!
 TIP: Work on the coloring page as you have the song playing in the background.
Listen to Months of the Year
Buy Months of the Year song at  Amazon  and  iTunes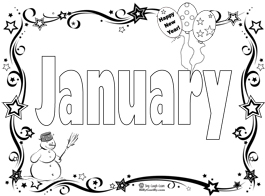 Get More Printables
> Get more  month coloring pages click here
> Learn more about Billy Gorilly, visit his website at BillyGorilly.com
> Learn more about Billy Gorilly's Rockin' the SchoolHouse  educational songs and printables.
Keep Smiling, Singing, and Learning
And You Can Make Everyday
Simply Splendiferous!

 and the Billy Gorilly Crew