Kids Valentine Card Template
Need some cards for the kids school valentine swap?
Here is a quick and easy solution for you.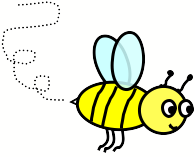 1.    Print the card template below on white card stock.
2.    Cut apart.
3.    Have your child sign the back and you're done!
The cards feature a heart maze with a cute little bee buzzing around trying to find his way to the flower.

Want to give a bit more than a card?
Put the card in a plastic bag with a little treat, tie with a ribbon, and you are good to go. Sweet and Simple!
A Few Ideas to Put with the Cards: cute eraser, pencil, piece of candy, tiny bottle of bubbles (found at craft stores), or notepad.
What kind of treats do you like to give for the Valentine Card swap? Help others decide what to put with the card by leaving a comment. I know I'm curious what the trend  is today.
Happy Day,
Tamara
More heart themed printable pages you might find useful