Back To School September Coloring Page
Fall

Coloring

Fun!

 
Its Back To School Time and I don't know about you, but we're very happy to get back into a routine.
To get you in the fall spirit we would like to share a September Coloring Page for the kids. Of course, adults you can color too!
Is your child working on learning the Months of the Year?
Billy Gorilly's MONTHS OF THE YEAR song can help.
Singing helps kids learn
Listen to Months of the Year
Buy Months of the Year song at  Amazon  and  iTunes
TIP: Work on the coloring page as you have the song playing in the background.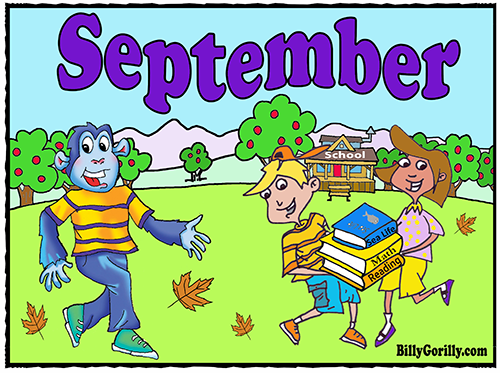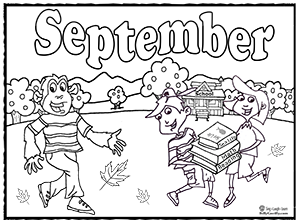 Months of the Year video
Get More Fall Activities
> More free Fall activities click here
> Learn more about Billy Gorilly, visit his website at BillyGorilly.com
> Learn more about Billy Gorilly's Rockin' the SchoolHouse audio and printable pages.
Keep Smiling, Singing, and Learning
And You Can Make Everyday
Simply Splendiferous!

and the Billy Gorilly Crew