Easy Halloween Ghost Craft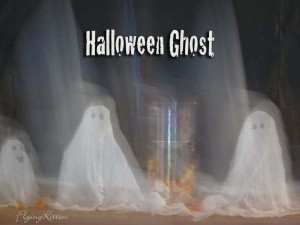 If you're looking for a cute, fun, and easy Halloween craft to make with the kids you may want to try making some friendly cheesecloth ghosts. My daughter loved making these when she was little.
This is a great craft because  it's easy, doesn't require many supplies, and it's inexpensive. The only thing I purchased was the cheesecloth. I bought one package for $2.99 and it was enough for the 3 ghost you see in the picture.
Let's get started…
Supplies Needed:
Glue
Water (to thin the glue)
Scissors
Tape
Cheesecloth (you find this in the kitchen section of the grocery store)
Water bottle or cups (I've also used balloons to mold cheesecloth)
Foil
Container to mix the glue
Something to stir the glue (I used tongue depressors)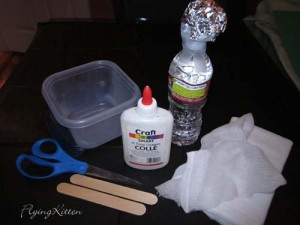 Instructions:
• First you probably want to cover your work surface with some plastic. I used an old thin plastic tablecloth. This will protect your table from glue spills, and your ghost can easily be removed without sticking.
• Next mix up your glue solution. I use glue, others use a flour water mixture, or fabric stiffener. For 3 ghost I used about 2 ounces of glue and a cup of water.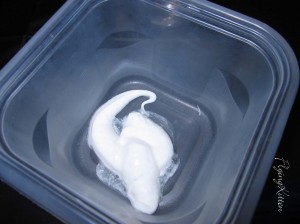 After adding the water, and mixing, your glue solution should look something like this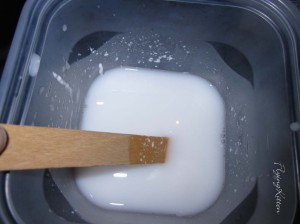 • Prepare the water bottle or glasses to use as a"Ghost" mold. Take some foil and loosely roll into a ball to your desired size. Then tape the foil ball to the top of bottle or bottom of glass as shown below. Note: I filled the used water bottle with tap water to weigh it down, so it would not fall over.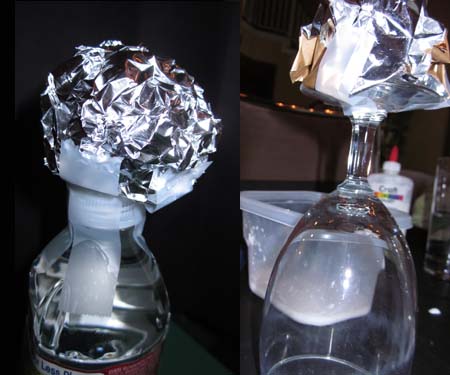 • Now it's time to measure and cut your cheesecloth. Drape cheesecloth over your mold (aka water bottle or glass) and cut to desired size. You can use a single layer or double layer. It's up to you. See below.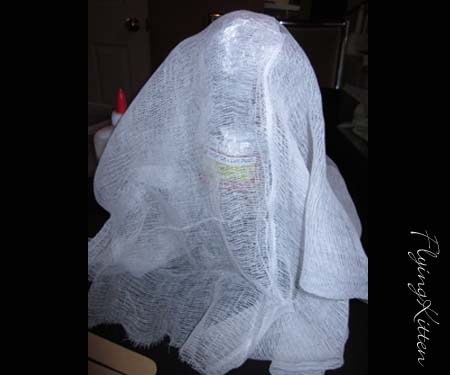 • Take your trimmed cheesecloth and dip it into the glue mixture. Squish it around to saturate and then squeeze out the excess.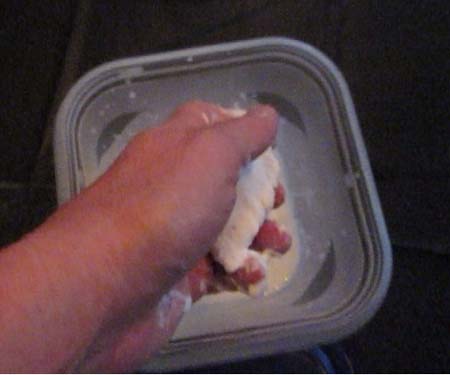 • Unfold the cheesecloth and drape as desired onto your ghost molds.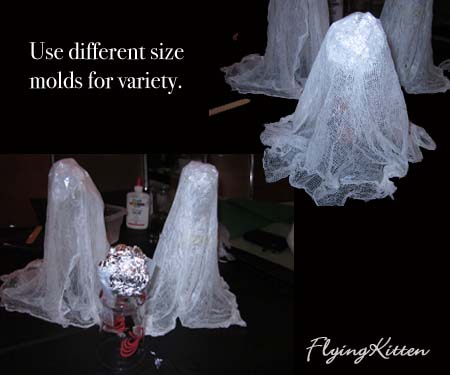 • Your ghost should look something like this little guy below. When you are happy with the way the cheesecloth is draped it's time to sit back for a bit and let them dry and harden. I leave mine overnight to dry.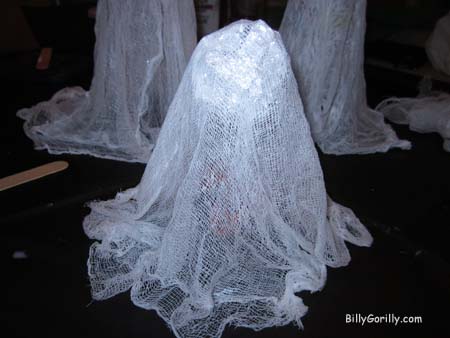 • Once your ghost is dry it's time to carefully remove your mold and add some eyes, and maybe a mouth. Or, you can go crazy and add jewels or whatever you think looks good. When I made these I did not have any googly eyes, nor did I have any felt to cut out for eyes so I made the eyes out of paper and my printer. I used MS word to make some black ovals and a mouth, printed them, and cut them out. Use glue to attach the eyes as shown below.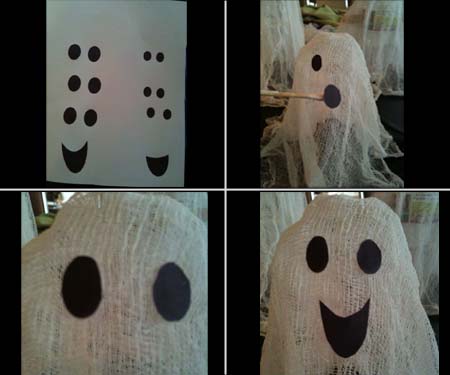 That's it, you're finished with your friendly ghosts. Now you can decorate your fireplace mantle, table, or hang them around the house. Have fun with it…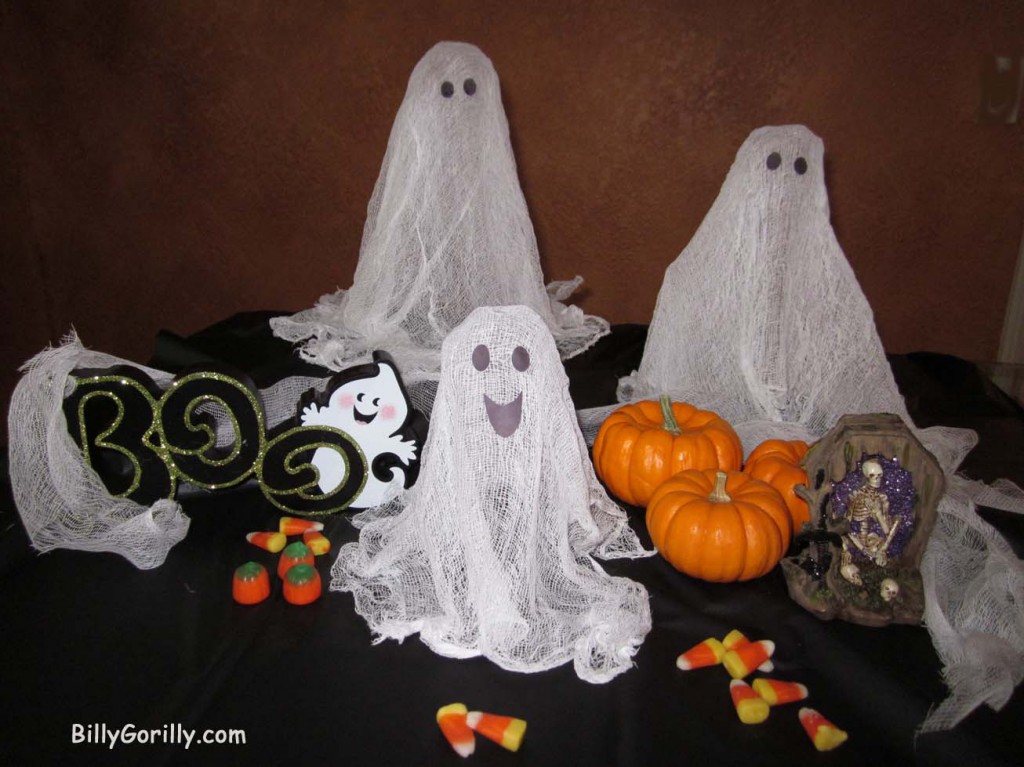 I hope you will try this fun project with the kiddos.
Have you made these before? Share your experience, what worked, and what didn't by leaving a comment.
Happy Crafting,
Tamara