Billy Gorilly Podcast For Kids • Episode #32




Bullies and Tongue Twisters



In this episode Billy Gorilly tells the story of the "Popular Ones" or as some have called it "Mean Girls". This one has a happy ending.
Have some fun with tongue twisters as you sing along with Timmy's song "A Fly And A Flea In A Chimney Flue"


click the arrow to start the player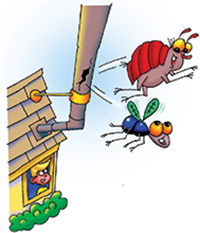 The Billy Gorilly Podcast for Kids is perfect for ages 3 years-up. Billy Gorilly And the Candy Appletree Family sing songs, teach interesting things, and tell stories. Kids listen and learn from the cartoon characters. Look for our podcast in the iTunes Music Store.

Visit our Podcast Archives page for more episodes.


***Great for Homeschool and Classroom***
Rockin' The SchoolHouse Audio and Printables

Billy Gorilly Blog


Library Songs & More

Connect With Us