Kids Learn With Billy Gorilly
Hi Friends,
It's that time again. Summer is in full swing and the kids are out of school. I have some news I would like to share with you. Billy Gorilly has a new podcast episode up and ready for your child to listen to. Podcast are great for the kiddos, easy to listen and learn anywhere. Perfect for those long road trips in the car, lazy afternoons, or a trip to grandmas. We even offer free printable activity pages for each episode.
Don't know what a podcast is? I will explain below. Just keep reading…
Listen and sing along with Billy Gorilly, and his pals from the Candy Appletree Family and have some fun.
Billy Gorilly Podcast for Kids episode #22
Wendy and Timmy have fun singing about their favorite flying librarian "Mrs. Flicker Fireflybrarian". She's always helpful as can be, and will find you the perfect book to read.
Then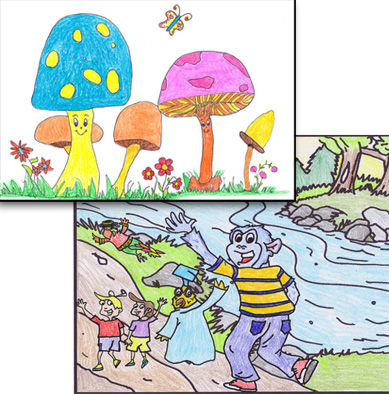 Take an imaginary "Walk In The Woods" with Billy Gorilly and the Candy Appletree Family. You can sing La La La until you learn the words to this song. In your journey you will see birds, creeks, ferns, squirrels, and more.
Download and print all the activity sheets to go along with this episode for even more learning fun for the kidlets.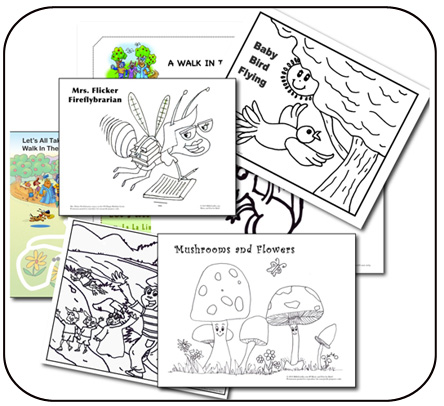 Where can I find this podcast?
? Listen to this podcast and get the activity sheets right on Billy Gorilly's website ?here
Note: The activity sheets are only available on Billy's Website.
? Subscribe to this podcast using iTunes and get automatic updates.  This makes it easy to add the podcast to your  iPod, and you will never miss an episode. Subscribe with iTunes.
? Here is the RSS feed
What the heck is a podcast anyway?
What's a podcast you might say; well, it is a "radio show" or media file that you can listen to on your computer, iPod, or other mp3 player. It is one of the newest ways for you to listen to radio type shows anywhere or anytime you want. We have made it possible for you to listen on our website or you can find us on iTunes making it easy for you to receive automatic updates on your computer when you subscribe for free. We are keeping our podcast short, 10 minutes or less. At this time we plan on releasing a new podcast every other month. Each podcast is made especially for ages 3-up with a different learning theme, check it out and let us know what you think.
Still have questions or comments. Send us an email here ?  Contact us
or
Follow us (BillyGorilly) on Twitter
We would love feedback from you.
Do you use iTunes? Did your kids enjoy listening? We would love it if you left some comment love  on iTunes.


We hope you and your family have a terrific summer,
Tamara
and the Billy Gorilly Crew